The Execution of Andrew Hanlon
Somebody put a CD into the mailbox of AJ's sister on the 4th July.
The woman in the recording claimed to be a relative of the woman on whose door Andrew had been knocking. This woman claimed that her relative believed she was being burgled and phoned the police. She went on to claim that the woman in the house called her husband, who arrived with a friend and chased Andrew away.
After that, two men chased Andrew down the hill, but we don't know who these two men were.
The woman on the tape stated that the policeman, Gonzales, arrived and intercepted AJ as he ran down the street, that Andrew tripped and that Gonzales opened fire when he tried to get up.
The woman claimed to have heard Gonzales telling Andrew to get down. Whoever this woman is, she was closely associated with the events that caused Andrew's death and now she's in a panic. Whoever this woman is, she's knows exactly what happened to poor AJ.
We don't know who this person is, claiming to be relative of the woman who lives in the house Andrew knocked on, but it's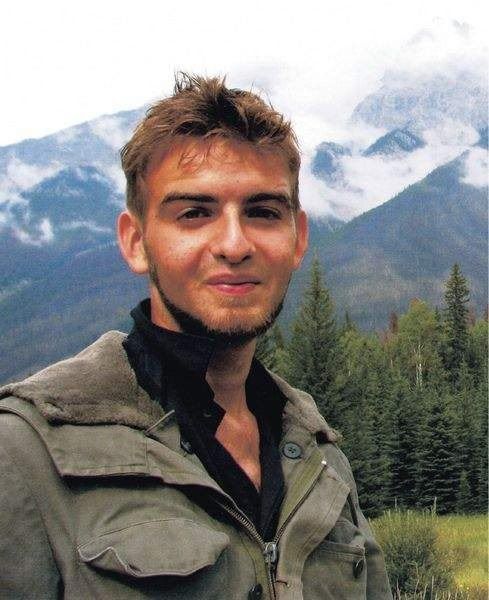 plain that her account is a subtle distortion of the facts, compiled by somebody very frightened. It seems to me that the woman in the mysterious recording might be afraid a close friend or relative is in danger of prosecution.
This CD needs to be investigated because the person speaking on it appears to be engaged in an attempt to divert attention from the facts of a cold-blooded killing.
It seems to me that whoever spoke on this recording is hiding some vital facts about Andrew's death.
The woman is right about this though: Andrew fell down before Gonzales shot him the final time. He fell down, but it wasn't because he tripped while running. Andrew fell down because he had been shot, probably fatally, and without warning.
Gonzales only shouted a warning to Andrew after he was already fatally injured. When Andrew was lying on the ground, trying to get up, Gonzales then shot him again several times, in the limbs, causing the young rookie policeman who accompanied him to throw up in horror.
Now why would Gonzales do this? Well, one possible reason is that he knew Andrew was going to die. He knew that the earlier shots were fatal, and he needed to show that some disabling shots had been fired first. Therefore, he needed to have some bullet wounds in Andrew's legs, so he shot the dying kid again, just to get those wounds.
My guess is that he will now try to reverse the chronology and claim to have fired the leg and arm shots first. He'll claim that the fatal wounds were inflicted only after Andrew refused to stop.
I'll remind you again: Andrew Hanlon was shot seven times, and possibly by two different weapons. His injuries include a bullet hole between the shoulder blades and another in the abdomen. Who was firing these different guns?
Let me remind you of another thing: the place where Andrew knocked on the door is about five minutes walk from his sister's house, and not on the other side of town, as some have suggested. He was in the neighbourhood where he used to live when he first arrived in Silverton. This was no burglar.
That's why the CD is important, despite the fact that it attempts to mislead. One vital fact it confirms is that Andrew didn't just trip.
We don't know who Andrew's pursuers were, but it appears that Andrew met his death at the hands of a number of people. These people were the policeman, Tony Gonzales, and the unidentified men who flushed Andrew down the hill.
I don't know who these men were who chased Andrew, nor do I know how they became involved in chasing him, but I do know this: Andrew Hanlon was executed after he knocked at the wrong door.
They exterminated him as they might dispatch an animal, and after they killed him they ran to the back of a nearby building like the cowards they are. That's where one of them muttered Got it or Shot it.
Got it. For all that this killing affected these two men, they might as well have been shooting a dog.
I hope the Oregon authorities hold the killers to account for their part in taking the life of this harmless kid.
_________________________
All Bock posts on AJ Hanlon HERE