Munster versus New Zealand Thomond Park Commemorative Photo
One of our regular contributors has produced a spectacular panoramic poster of Thomond Park during the Munster- All Blacks match.
It comes in different sizes, up to about a metre wide (that's three metric feet) and in different prices, but I hope to get a free one for doing this.
If you're interested in getting one for yourself, send him an email to mobydickler@gmail.com. He tells me he's setting up a web site and I'll bring details of that when I have them.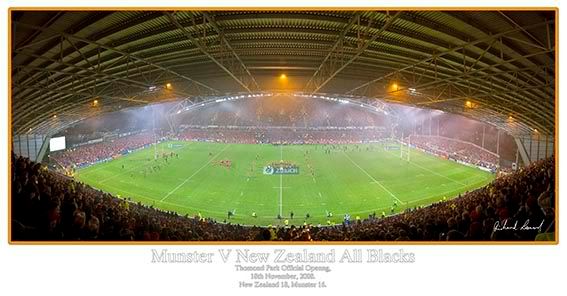 ______________________
Also on Bock:
____________________