I was chatting to Achilles the other day when a thought occurred to me.
Achilles, I said, maybe we should try and help these Wall Street New Poor. Why don't we come up with a tasty snack for them to start the day with?
Achilles looked at me glumly. You mean, why don't I come up with it.
Well, yes, I said. I thought we might call it Kredit Krunchy. See what you can do.
So here you go — Kredit Krunchy: the Breakfast of Losers.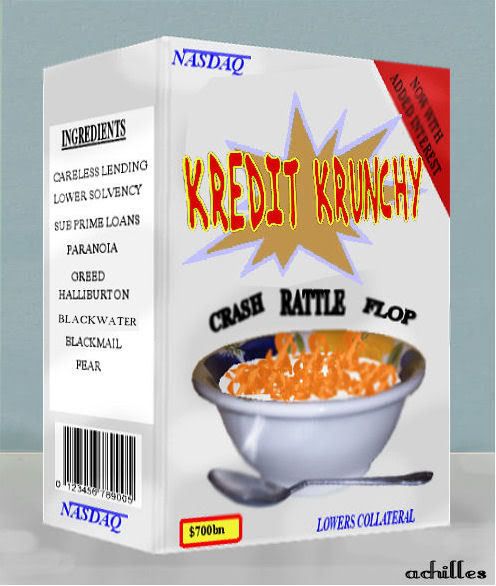 (With thanks to Kim for the hint)